University Information System for Students
The University Information System for Students contains information for the studnts enrolled after 2002 in the Technical University of Sofia in the"Bachelor of Science", "Master of Science" and "Specialist" educational and qualification degrees.
There you can find:
 Personal information,
 Information about the student's status,
 Health insurance,
 Marks for the subjects during the study,
 Detailed information for the last 10 entries.
Library and Information center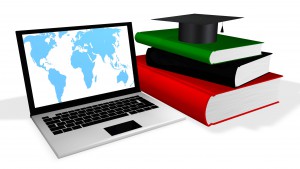 The Library and Information Center (LIC) of the Technical University resides in a separate building attached to University block Nº 2.
The Library provides comfortable and technically well-equipped  background (space, environment) for students' work and preparation and for academic staff research activities.
Registration for sport in TU Sofia
All students I and II course must enroll necessarily twice a week of sport on two different days. Record through this system, by ticking the weekly programs on what day and time, and teacher who want to chose. For more information, log on to the site.
Career center
The CAREER CENTER of Technical University of Sofia is the main bridge to the communication gap between business, academic and students. It has an unique role in vocational guidance and training of students, as well as partnering with employers by assisting in the process of selection of students for internships and jobs. The center is the mediator of the labor market between students who are interested in jobs and internships, and employers seeking appropriate employees..
Technical newspaper
Newspaper Educational, Scientific and date information. Edition of the Technical University of Sofia in 1959.